Launch your podcast

,




attract your first 100 listeners


AND cover your costs,
in just 28-days!
Free, easy-to-study course, step-by-step crib sheet & weekly group coaching.
Overcome Overwhelm




Decimate Imposter Syndrome
Understand the Tech


Decide What to Talk About
Did you say "yes" to any of those questions?

You already know that you could use some clear, straight-forward guidance.
You're struggling with one of these big four "podcasting stoppers"!
The Fear of Failure Focus
Why you're struggling with imposter syndrome, worried about failing or no one listening how to finally press "record"!
The Content Confusion Curse
Learn exactly what to talk about on your podcast and avoid the concern of talking about the wrong thing for your audience!
Learn quickly about the podcast technology you need, so that you never have to worry about it again (with no jargon in sight!)
The Overwhelming Time Trap
Discover the workflow secrets that will stop you falling into the overwhelming time trap that most new podcasters fall into!
Quickly, easily and successfully launch your podcast
The Podcast Launch Accelerator
What is The Podcast Launch Accelerator?
The Podcast Launch Accelerator is a free, 5-hour "how to start a podcast" course developed by me, Mark Asquith, and the team here at Rebel Base Media.
It is made up of clear, jargon-free and bite-sized videos broken into four podcast launch phases: understanding the tech, designing your podcast, building your podcast and launching your podcast (plus a bonus "What to do after launching" section, too).
Also included is the most comprehensive podcast launch crib sheet that you'll find anywhere online plus access to the Podcast Launch Accelerator Facebook group for accountability and live sessions as well as a complete equipment & resources guide.
On top of that, get access to our pre-built templates, recording checklists and dedicated launch processes to save time, money and frustration!
This training will take you from zero to podcast launch in a clear, supported and proven way. It is easy to understand, simple to follow and includes concepts that you won't find anywhere else.
And yes, it's completely free.
Simple modules, no jargon, clear decisions...
The Crib Sheet & Weekly, Live Accountability Sessions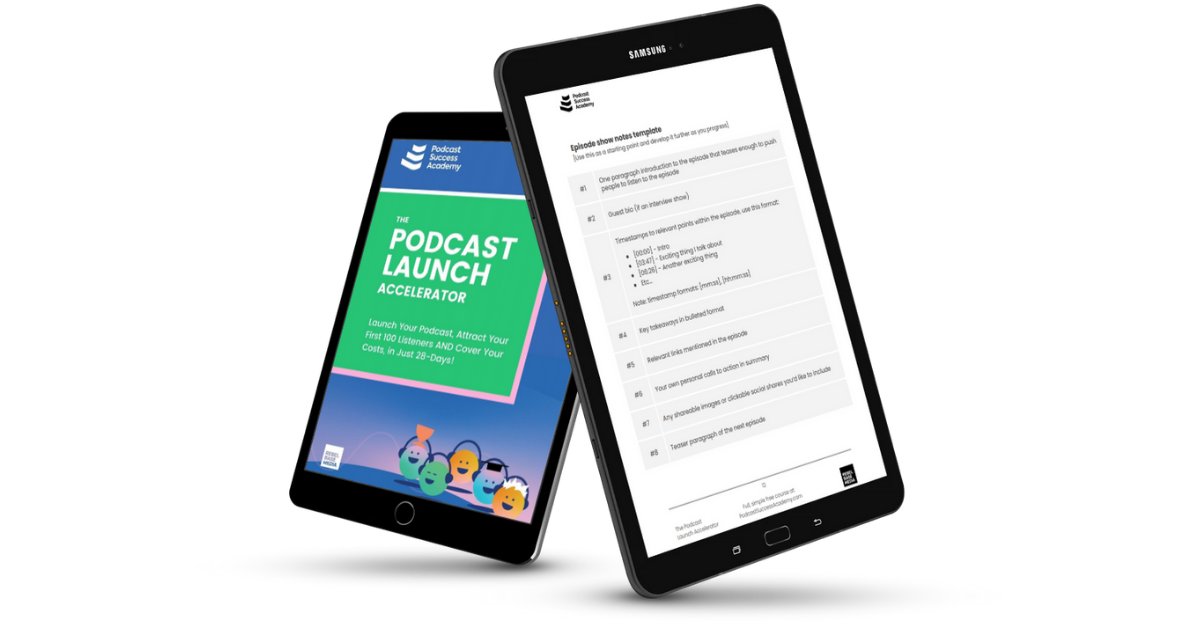 What you'll get instantly from the crib sheet
In this crib sheet, you'll find:
---
Instant guidance on show formats, what to talk about and the microphone you need
---
Show notes templates, pre-recording checklists (for guests, too!), where to get music, intros, cover art & more
---
How to make the right decisions for your show and not feel overwhelmed or short on time
---
A two-stage podcast launch checklist that sets your show up for growth from day one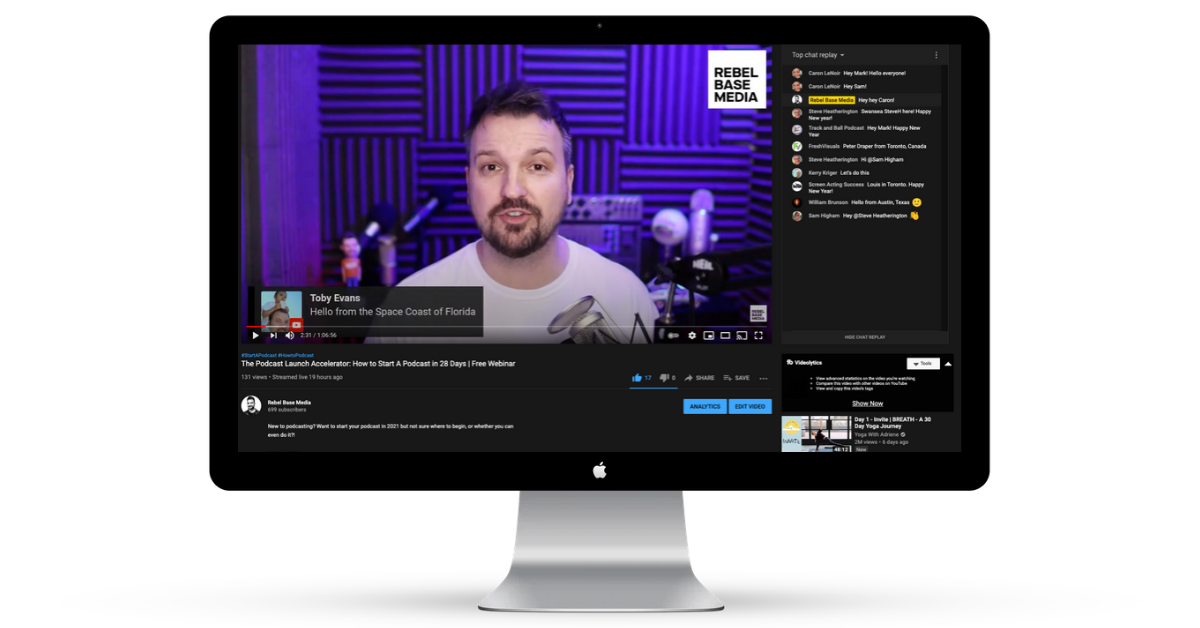 What you'll get from the weekly live office hours
Live, weekly help with:
---
Overcoming the four common challenges faced by every new podcaster
---
Launching your podcast, finding your first 100 listeners AND covering your hosting costs, in just 28-days
---
Staying accountable and hands-on support from the team and our community of podcasters
---
PLUS live Q&A office hours every single week to help you to get past any "stoppers" that crop up!
This free course is for you, if:
You have a brilliant idea for a podcast but you're scared to expose yourself and afraid that no one will listen.
You'd love to start a podcast but you're unsure how to format and structure your episodes, or how to come up with new ideas.
You're overwhelmed by equipment, technology and software. You want to give up before you've even begun.
You're juggling a full time job and a family. Podcasting takes up too much time and energy that you just don't have!
Expert Advice from 8 Years In Podcasting
I'm Mark, a serial podcaster who works with thousands of podcasters just like you, every day, and has produced 1,100+ podcast episodes since 2013.
Some people call me "That British Podcast Guy" because, well, I live podcasting every day as CEO & co-founder of Rebel Base Media, a podcast tech and strategy company that owns podcast hosting platform Captivate.fm, Poductivity, Podcast Websites and Podcast Success Academy.
I'm going to share the podcast launch knowledge that no-one is teaching you and that people all over the world trust me to educate on.
I run a podcast hosting company and work in podcasting every single day, this is what I do.
Maybe podcasting will be what you do, too?
Mark Asquith, of Rebel Base Media brought enormous expertise and insight to our podcast conference here at Harvard.

We can't wait to work with the team again in the future and highly recommend The Podcast Launch Accelerator!
Zachary Davis
Harvard University
"Mark guided me through the entire process from total novice to launching my very own professionally branded and now a highly regarded podcast, Your London Legacy, which is growing even as we speak and being listened to around the world.

Without Mark's deep insight into the complex and competitive world of podcasting, which has many moving parts, I'd still be a wannabe podcaster. Instead, I am now founder and host and I'm loving it. Thanks, Mark for all of your advice and support every step of the way."
Steve Lazarus
Your London legacy
Working with Mark and the team from day-one has greatly helped me to build my influence as a niche podcaster in the automotive aftermarket. I've implemented many of the strategies I learned from Mark directly.

Knowing what is around the next corner can be a challenge for any new endeavor. Mark has always been there to offer insights, guide and coach my next moves. The Academy has been a game-changer and greatly accelerated my progress!
Carman Capriotto
The Automotive Aftermarket podcast network
"I'm ready to get help starting my podcast"
In 30-seconds you will have access to the whole course, the complete crib sheet, Facebook Group and weekly office hours
And in 28-days or less, your podcast will be live in
Apple, Spotify & more!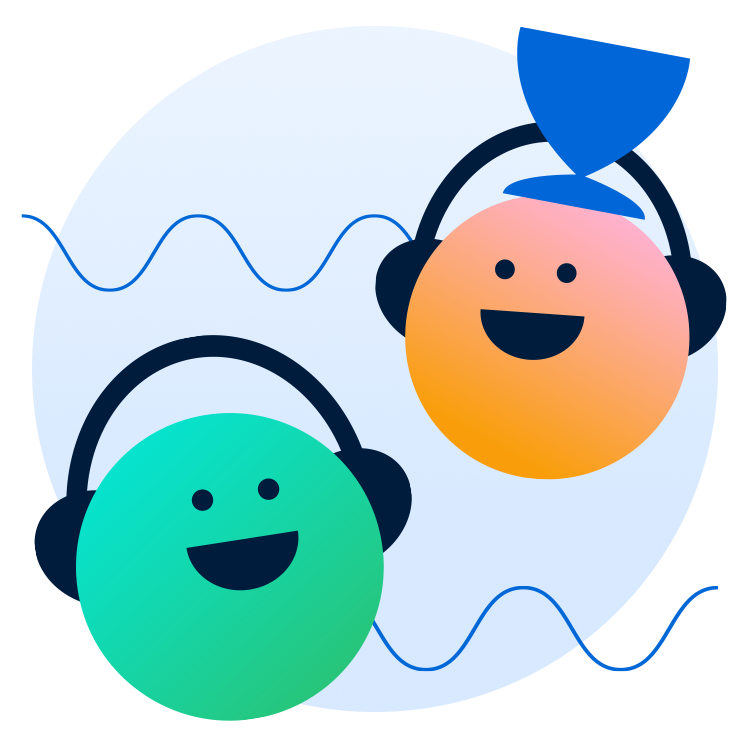 Frequently Asked Questions
Brought to you by Rebel Base Media, creators of